Dear KuCoin Affiliates,
We are very excited to offer you a chance to participate in a limited-time event along with the main challenge!
Event duration: 10:00 on May 24, 2023 to 23:59 on June 24, 2023 (UTC)
During the event period, KuCoin affiliates who meet any of the following criteria will be eligible to participate for a chance to win a share of $20,000 and earn 70% Commission Rebate:
Affiliates who have invited new users and complete their first trading transaction on KuCoin;
Affiliates who have invited new KOLs to join the KuCoin Affiliate Program.
How to participate: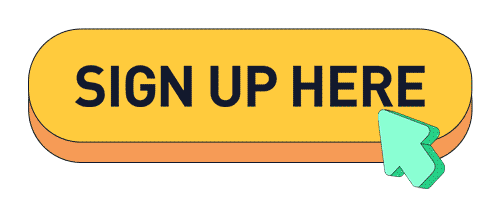 Click the "Sign up here" button on the page before the event's end date as a KuCoin Affiliate.
How to be a KuCoin Affiliate
Learn more and apply through: https://www.kucoin.com/affiliate
Event Rules:
Activity 1: New User Invite Challenge!
During the event, completing the below challenges will earn you the corresponding rewards and a chance to share the prize pool;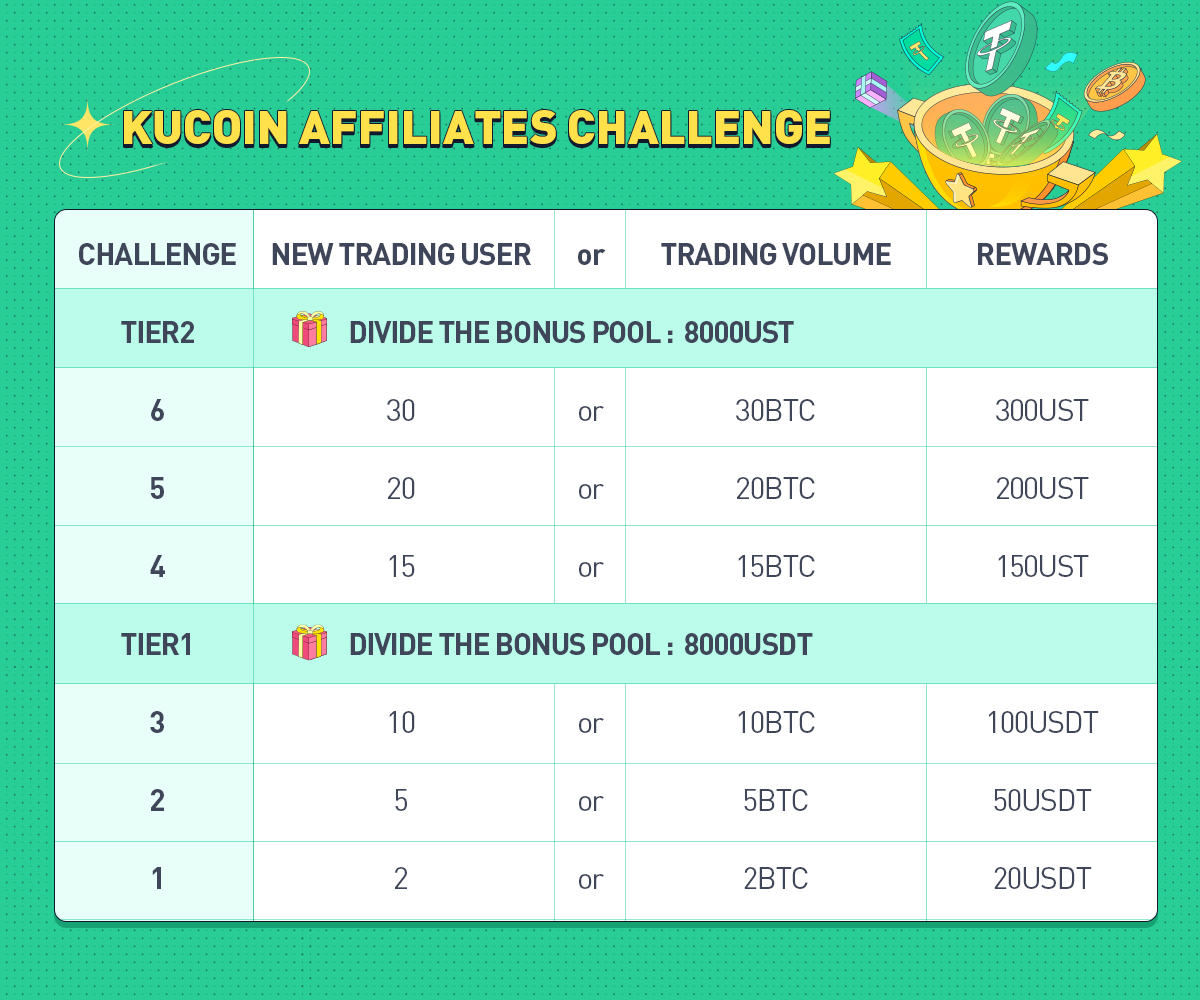 NOTE:
Users will get rewards according to their challenge level;
Users who have completed 3rd, 4th, and 5th challenge levels will share the Tier 1 bonus prize pool;
Only users who have completed the 6th challenge level will share the Tier 2 bonus prize pool;
Only users who have completed the 6th challenge level will receive a 70% commission rebate from their invited users' transactions
All invited users should have a trading volume (buys + sells x price) of greater than 15 USDT to be counted as valid invited users.
During the event. all affiliates whose rates have been downgraded to 0% commission after the Q1 assessment will get a 40% recovery by participating and getting 5 new trading users. If the affiliates get higher trading users, they will also be qualified to join and share the higher-tier package.
Activity 2: Invite Event Partners!
During the event period, users who have successfully invited high-quality KOLs to join the KuCoin Affiliate Program, will get an additional 5% rebate from the transactions made by their invited KOLs.
(NOTE: The invitee must submit the information of the inviter while submitting the registration materials.)
During the event period, users who have completed 10 invitation tasks in the main event and have invited new KOLs will be qualified to share an additional $4,000 prize pool.
Terms and Conditions:
1. Trading Volume = (Buys + Sells) x Price;
2. The event is also open for newly joined affiliates;
3. The event will require your participation by clicking the "Join" button on the event page while promoting the KuCoin Challenge Event main project.
4. After completing the 6th Tier challenges, the 70% commission rebate from new users will be calculated based on the net trading fee that new trading users generated during the event time and sent to your KuCoin account within 15 working days after the event's final announcement is made;
5. New trading user: user who are registered after January 1, 2023, and have not made their first trading transaction before the event period;
6. The deposit type of on-site transfer from another KuCoin account, or deposit from a red envelope from another KuCoin account will not be considered valid;
7. Affiliates who have joined other KuCoin affiliate bonus plan won't be able to join this event at the same time;
8. KuCoin reserves the right to disqualify users' reward eligibility if the account is involved in any dishonest behavior (e.g., wash trading, illegally bulk registered accounts, self-dealing, or market manipulation);
9. KuCoin reserves the right at any time in its sole and absolute discretion to determine and/or amend or vary these Activity Terms without prior notice, including but not limited to canceling, extending, terminating, or suspending this Activity, its eligibility terms and criteria, the selection and number of winners, and the timing of any act to be done, and all users shall be bound by these amendments.